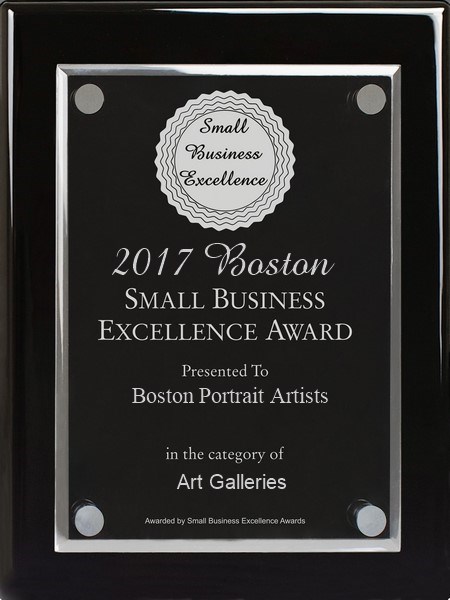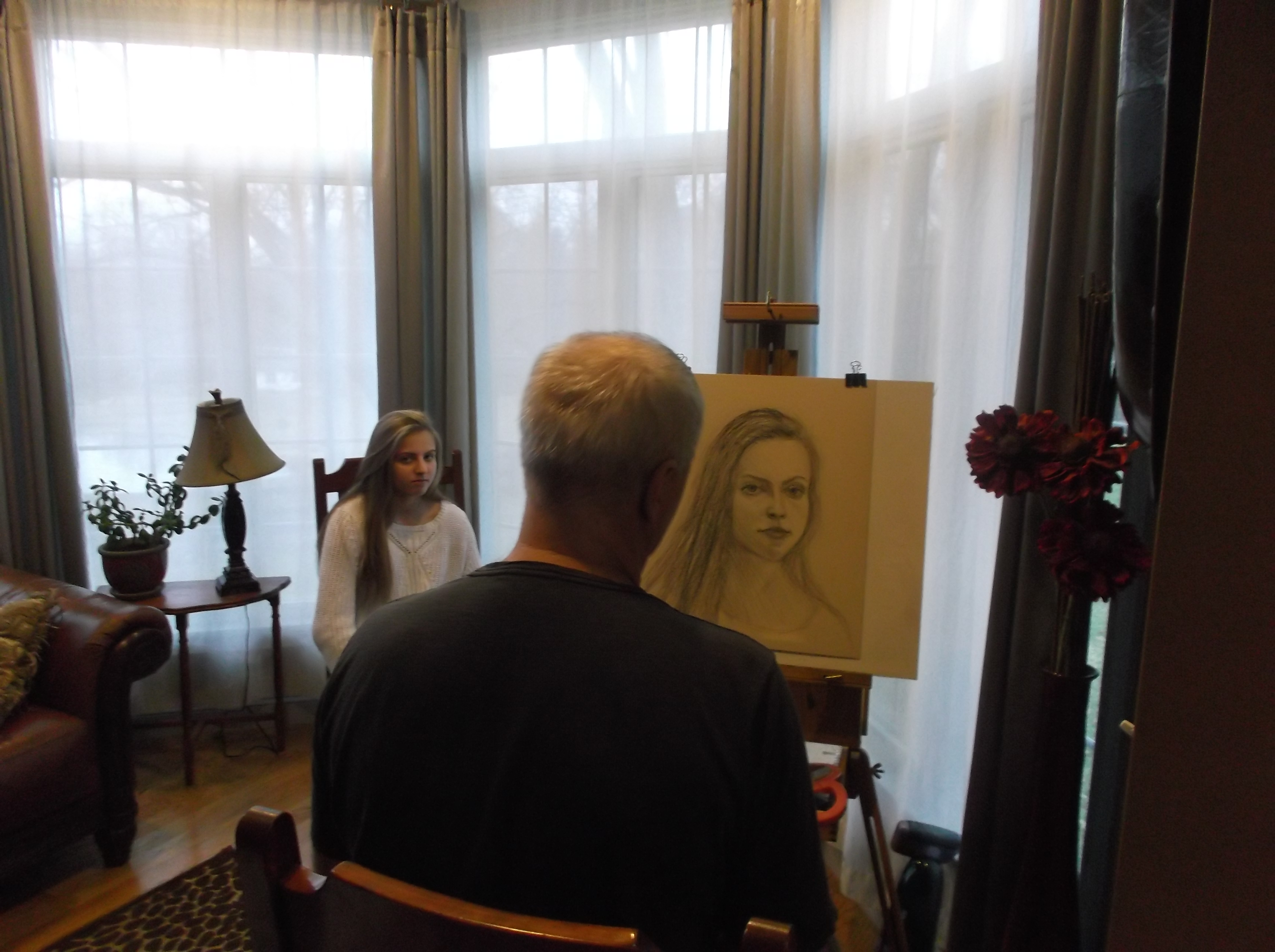 Jeff Kesses started Boston Portrait Artists in 1999. Jeff studied art and portraiture at Dean College in Franklin, MA, the School of the Museum of Fine Arts in Boston and most recently at the Andreeva Portrait Academy in Santa Fe, New Mexico, the Los Angeles Figurative Academy in Van Nuys, California and the Sadie Valeri Atelier in San Francisco. In 1989 he was selected to be the Artist in Resident at the Norman Rockwell Museum in Stockbridge, MA. It was in the Berkshires that he began doing commissioned work and exhibiting in galleries in Western Massachusetts and upper state New York. Jeff returned to Boston in 1993 to continue his professional career as an artist. He has since done portraits and murals for many companies and private clients across the United States and Asia.

Portrait Process: Jeff initially meets with the client to discuss the size of the portrait, where it will hang, and what the portrait will contain in terms of clothing worn and background items.

Although Jeff prefers to paint portraits from life, he can work from photographs if the subject is not available to sit for the portrait. When working from photographs, Jeff requests a three hour oil sketch from life of the subject to ensure accurate flesh tones. Posthumous portraits, of course, can only be done from photographs.

For portraits painted exclusively from life, apparel worn for the portrait should be made available on occasions when the model cannot sit for the portrait. This will speed up the process by lessoning the number of sittings required.

Pricing: Price to be determined as they vary depending on the size, medium and overall complexity of the painting.

Select Clients:

Audi
Norman Rockwell Museum
Massachusetts Institute of Technology
American Repertory Theater
Joslin Diabetes Center
Masterman, Culbert and Tully LLP
Kessler Financial Services
Shaeffer Eaton Pens
Harvard Business School Publishing
Massachusetts Soldiers Home
Cambridge Leader and Opera Society
Shilo Baptist Church


To commission a portrait or view original work you can contact Jeff at his studio in Malden just minutes from the Orange Line.
Address:
37 Cedar St., Malden, MA 02148
(617) 859-7389
jkesses@yahoo.com